Acoustic 371: 370/301
Wed, 03/11/2009 - 12:53am
No guessing games for me; that big deal I got came through.
For $350 bones I now am the proud owner of a late 70's Acoustic 371 setup: The 370 Amp head and the 301 Cab.
Power Output = Loud, one rear facing Cerwin-Vega 18. Pretty much perfect condition minor dings, dents rips and scratches, but nothing major other than an issue with the jack. Will need a good dusting though.
I get back from my trip to rehearse with my new band and they go want to play a show tonight?
Even though I've only had one serious practice with them, I said why the hell not.
So I lugged this big rig to some Dive bar in town, and jammed out to about 50 people or so.
Good crowd for a last-minute show on a Tuesday night.
Pics: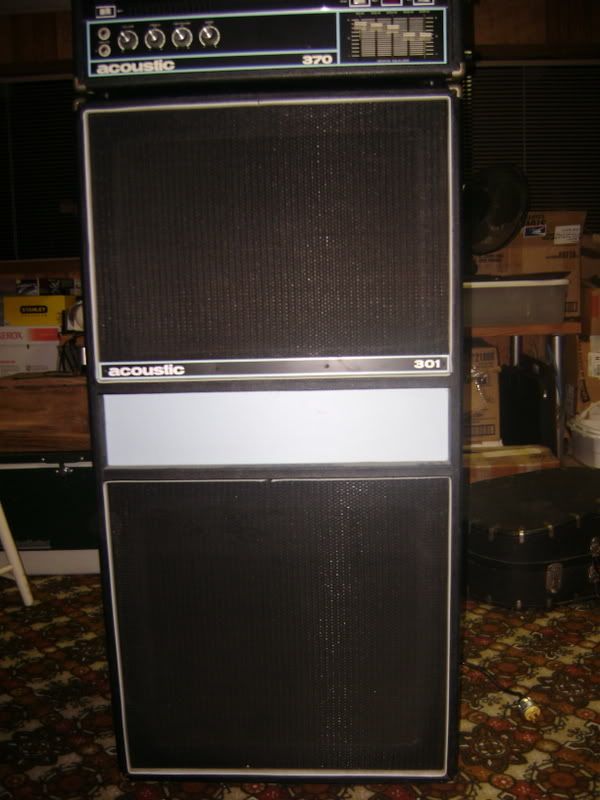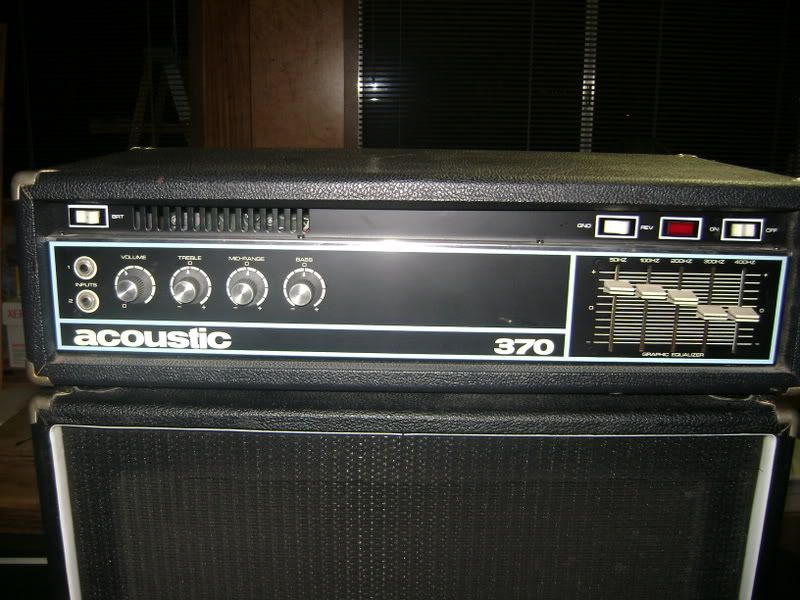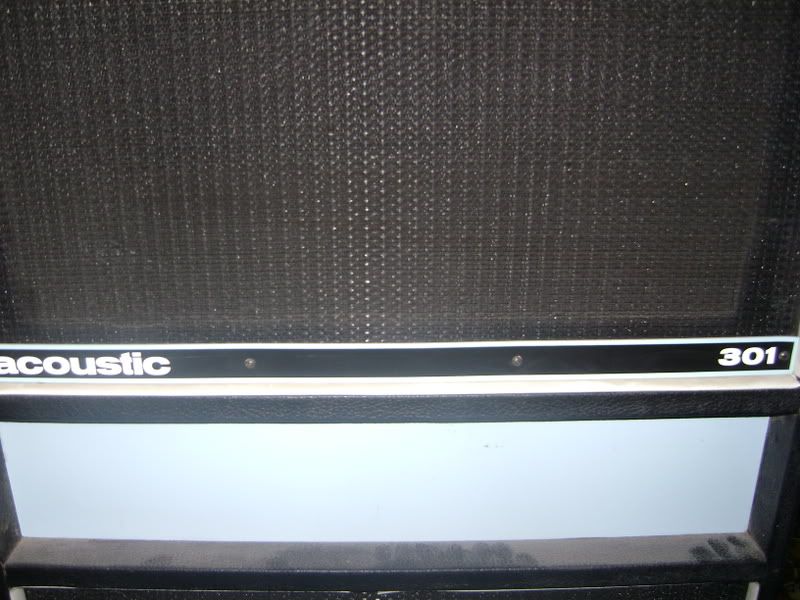 Wed, 03/11/2009 - 12:06pm
#4
Works perfectly. The head runs without any noise issues at all, and the speaker system runs perfectly. That little switch is a bright on/off function switch.
I'm going to need to do some restoration of the tolex, but it's really minor stuff. A little peeling here and there, maybe a rip or two. Some rust cleaning off the metal parts, and like I said, A LOT of dusting.
Looks like my SWR set-up is getting relegated to small gigs, coffee shops, combo performances, and what not.
The tone out of this monster is just... perfect. I didn't even fiddle with the controls at all, I had everything set to flat and it sounded better than anything else I've ever played. The other band was using a Ampeg 8x10 and it straight up got blown out of the water by my Acoustic. I know it's just a pissing contest, but man... was I proud. :cool:
Not only that but the vintage vibe of this thing is killer. I just feel like I'm on a whole new level rocking this thing.